Qualified Shortlists on Demand. Automated Source, Match, and Engage.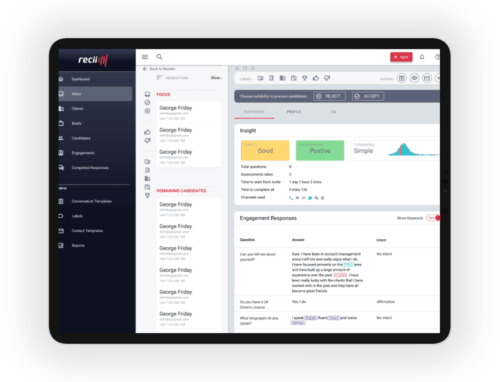 What is Recii?
Recii is an AI shortlisting platform that automatically sources candidates, matches them to your roles and engages to qualify for shortlist. We do this over WebChat, SMS, WhatsApp and Voice
Find out more!
Job Description & Interview Questions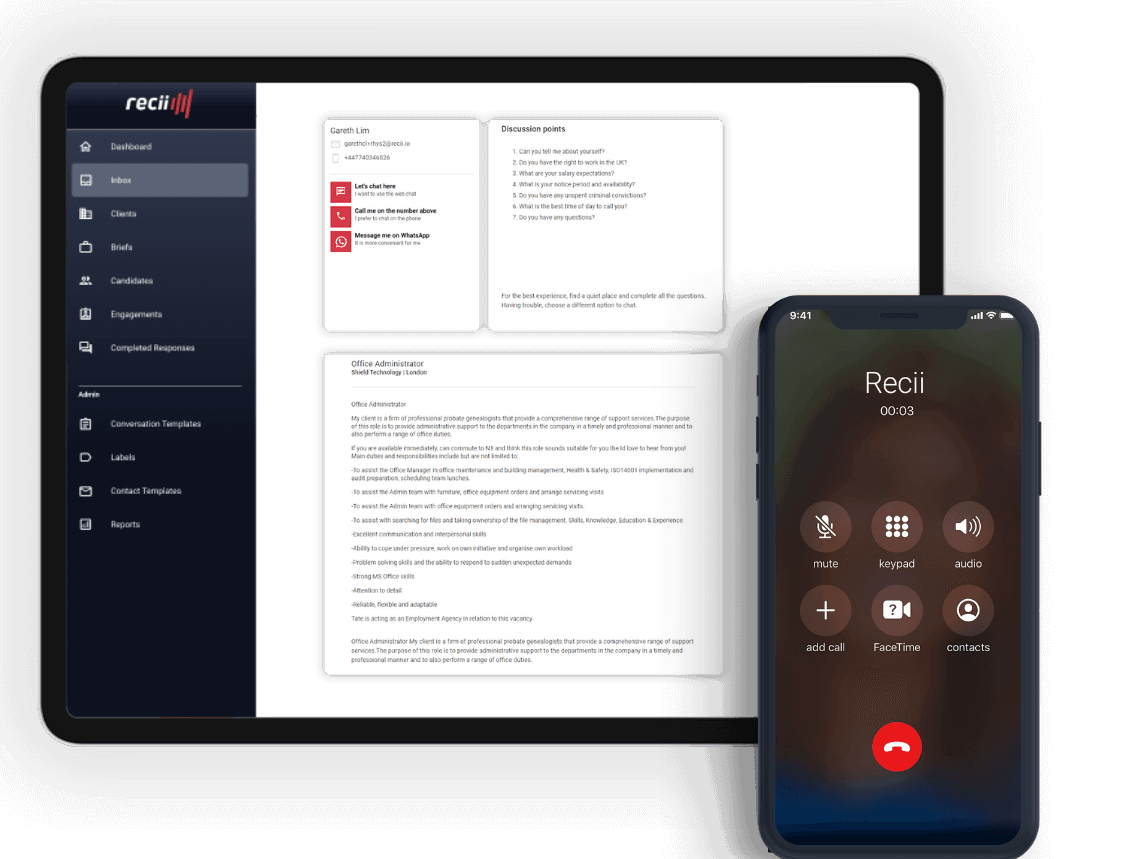 To start the process with Recii, all you need is a job description.

Job Description
Post your job into your CRM and it will automatically appear in Recii.

Intuitive Learning
Based on the job title and role description, Recii will recommend the most suitable and insightful screening questions to present to candidates.

Flexible Screening
These questions can be altered or changed by the recruitment consultant if they choose.
Match, Outreach & Engagement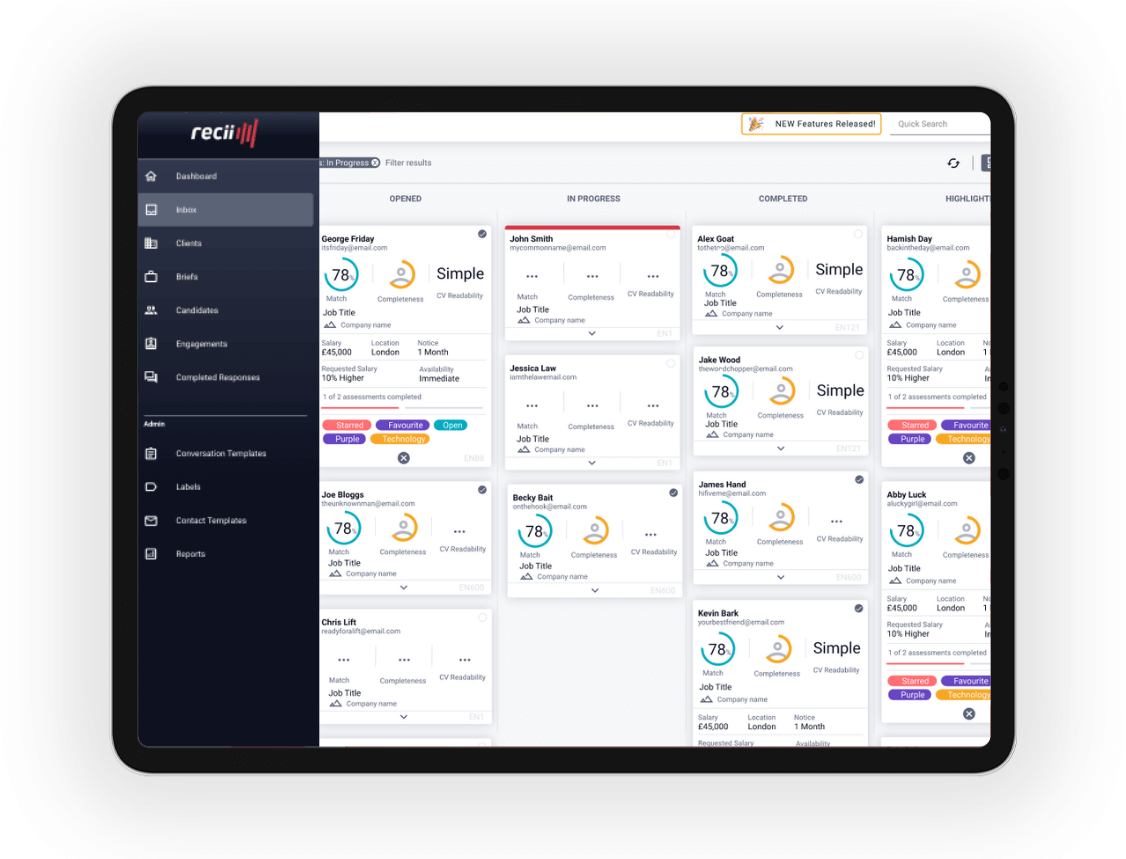 Recii's multi channel solution increases engagement rates with candidates by 50%

Source and Matching
Recii will automatically source and match candidates. Then present the most suitable for engagement

Multi Channel Engagement
Engage with candidates on a channel and time to suit them - WhatsApp, WebChannel, Text and Voice

Shortlisted Candidates
CRM auto populated with shortlisted candidates & data
Data & Insights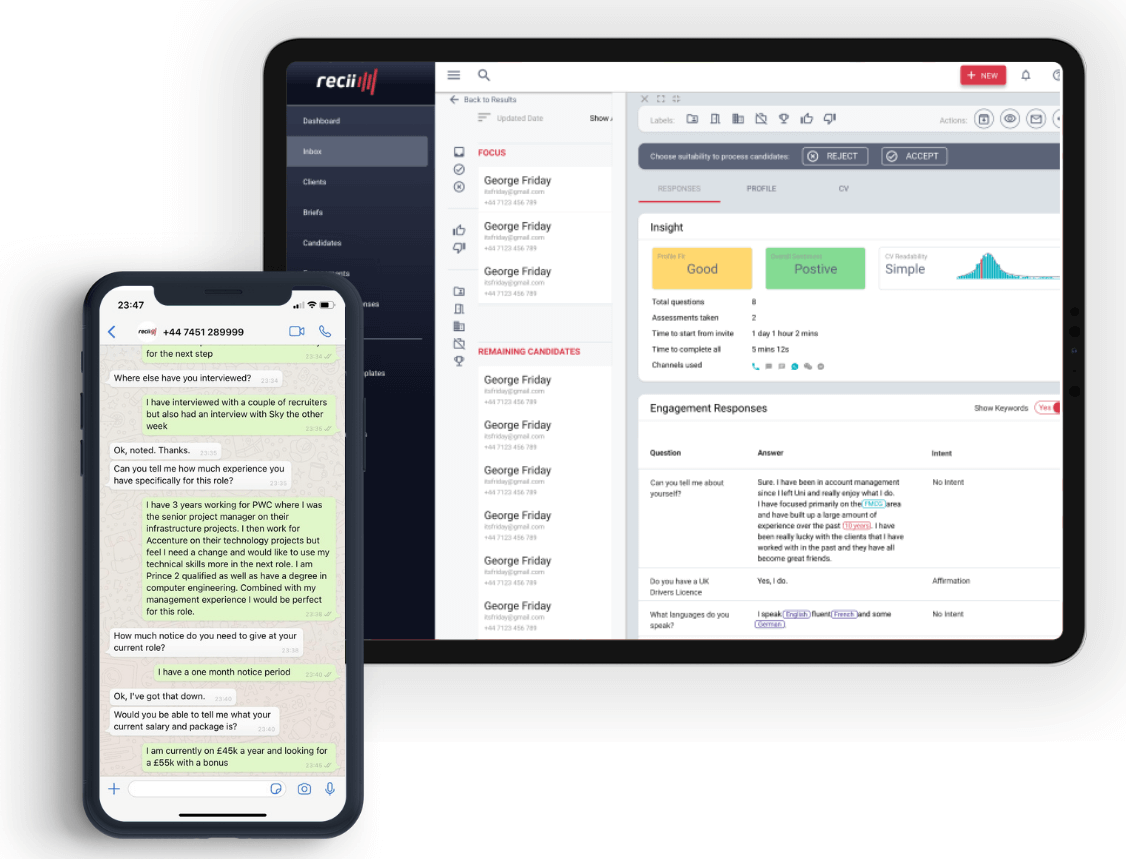 Capture in-depth insight into the suitability of your candidates

Automated Candidate Discovery
Outreach to 1000s of candidates and find right candidates hidden in your CRM

Candidate Score Grading
Each candidate is assessed to match the original job description based on the answers they provide to the screening questions

Candidate Score Grading
Our easy to view UI gives you an accurate score on suitability as well as candidate engagement levels